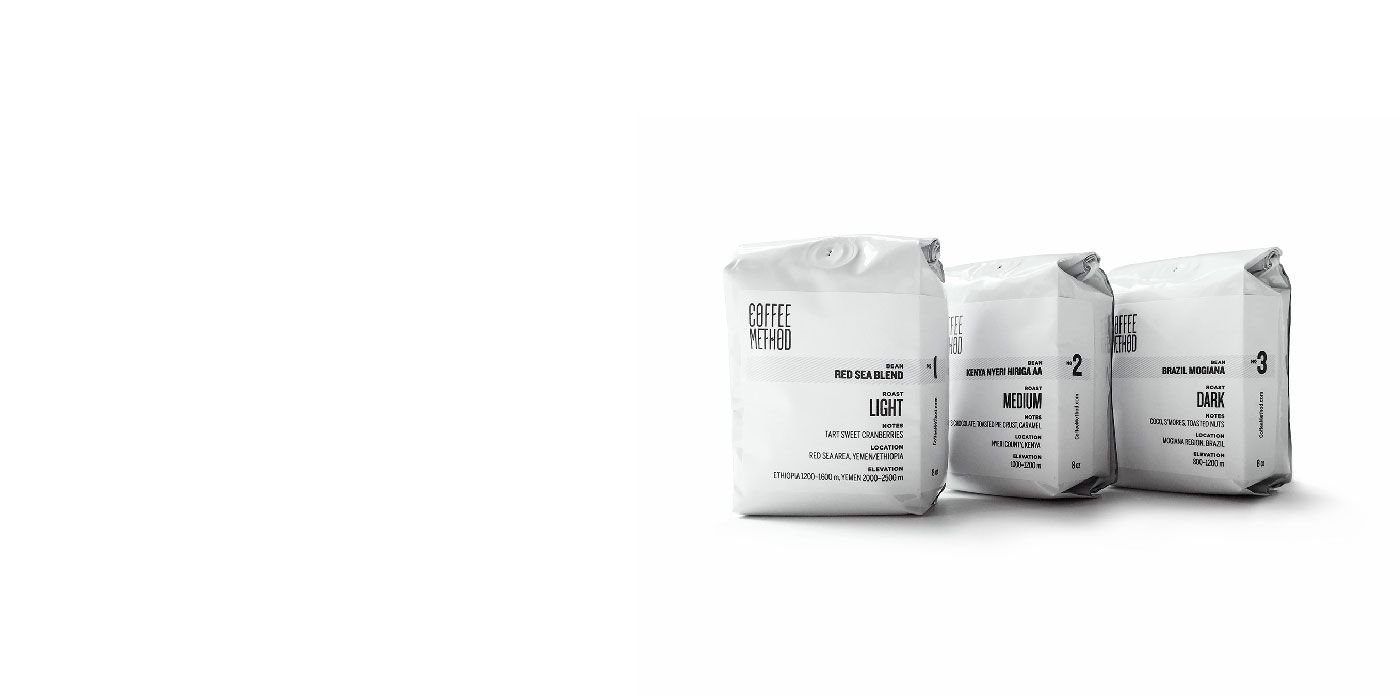 SUBSCRIPTIONS
Free delivery to your home with a Coffee Method subscription. Each month, 3 beans are selected from around the world, and roasted 3 ways—Light, Medium, Dark.
SUBSCRIBE
3 half lb bags, 3 different beans, 3 different roasts, delivered once a month for 12 months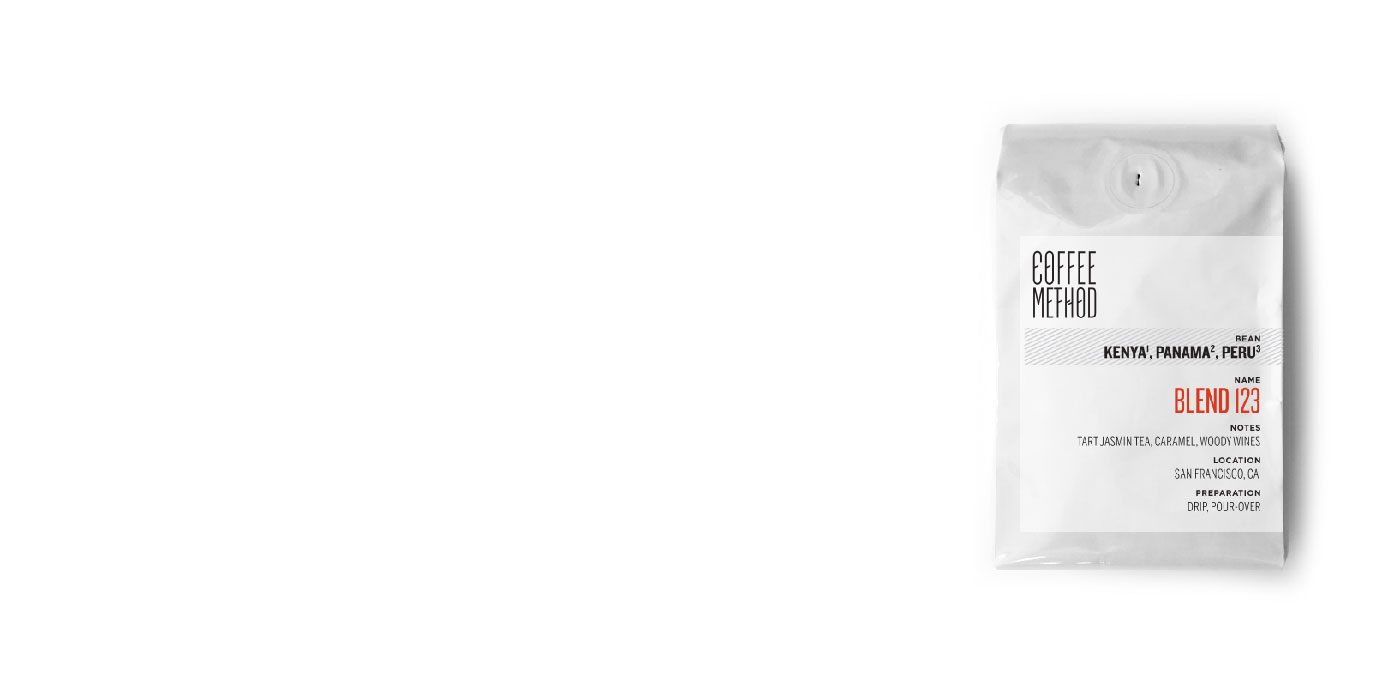 SINGLE ORDERS
Get a one-time order of the Flight of Roasts, or a single order of any of our coffee. The Flight consists of a bag each of the Light, Medium and Dark roast.
SINGLE ORDER
Our Method Blend is a calculated mix of the 3 roasts of the month.
THE FLIGHT